"The Aussie Millions is amazing and you should go." – Max Silver
I've been meaning to go to the Aussie Millions for a few years now, yet I've always found an excuse. It's too far, it clashes with PCA and don't forget the MASSIVE SPIDERS. None of these really held water and when the PCA had a reduced main event buyin, $5,000 rather than the usual $10,000, combined with some motivation from my wife I decided to take the plunge and visit down under.
The Trip to Australia
Australia is far away, really far away. My trip to Melbourne was far from optimal was not without incident(s). The first leg of the trip to Dubai started off poorly as upon checkin I found my aisle seat had turned into a middle seat next to an extremely tall man who couldn't help but overflow his arms and legs into my personal space.
Other than lack of space the flight was relatively uneventful. We landed in Dubai, I clear security and get ready for the next leg of my journey. Upon entering a shop I realized I didn't have my wallet, a panicked triple check of my bag and every pocket known to man confirmed the fact; I did not have my wallet.
All my cash and cards I had to buy into events were contained in that wallet. I immediately rushed to the information desk where I was directed to the Airport police. The Dubai Airport police went above and beyond, personally escorting me back to the gate where my plane was (about a 20 minute walk each way) and searching the plane until my wallet turned up. I debated offering some kind of tip for their help and service but decided the tiny risk of being arrested in Dubai for bribing a policeman was not worth the gesture. Thoughts?
Seat Karma was in full force for flight number two to Perth as I ended with an exit row aisle seat, SO MUCH BETTER. The flight was bloody long but eventually I landed in Perth and a much appreciated airport shower later left me feeling somewhat refreshed for my awkwardly long 7 hour layover. I transfer from the international terminal to the Qantas domestic one to find a crowd of people outside the building. Further investigation revealed this sign.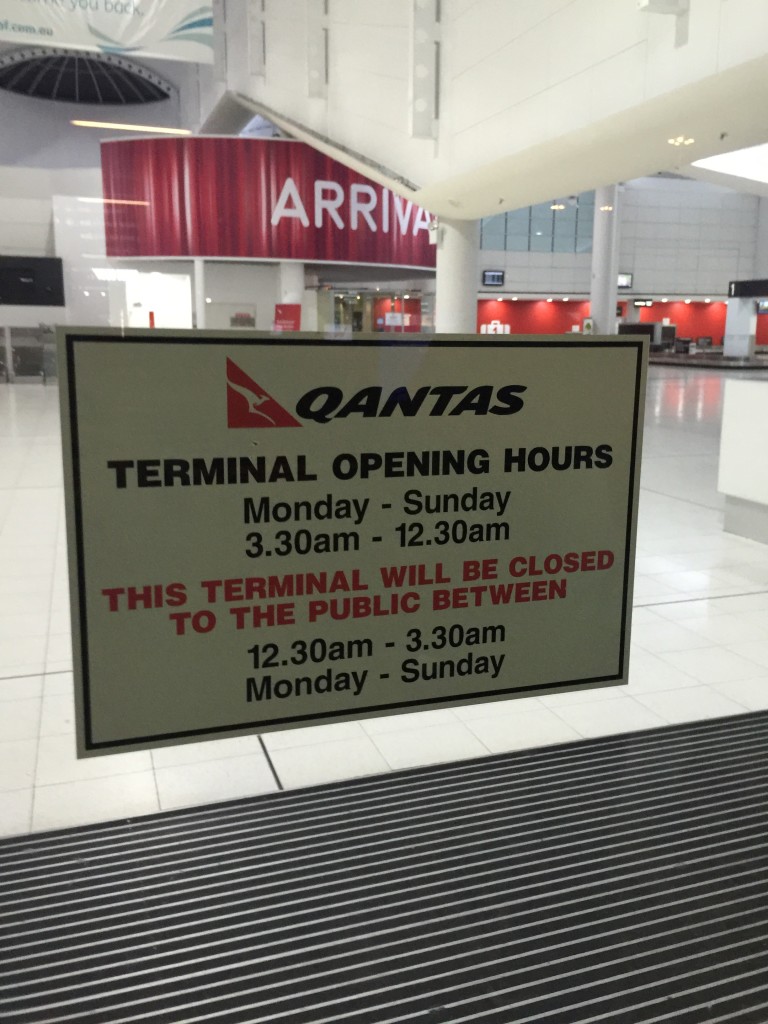 Marvellous. 90 minutes later I get into the terminal to find not a staff member in sight and an additional 3 hours wait before I got checked in for the final leg of my flight,
A long wait and a four hour later and I'd arrive in Melbourne!
Melbourne
Immediately after I landed I registered my first event, but I'm not going to focus on the poker for this part of the blog. Melbourne is an amazing city!
As I started to write this I wrote "Brunch is an amazing city", this freudian slip just shows how well Melbourne does brunch. I started off strong with a 9am start for the first 4 days and slipped into a later sleep schedule so didn't get to check off nearly as many brunch spots as I intended.
Brunch Power Rankings
Chez Dre

Hardware Societe
St Ali's
Kettle Black
Cherry & Twigs
I didn't get a chance to make it to Deadman's coffee which I heard was excellent, next time!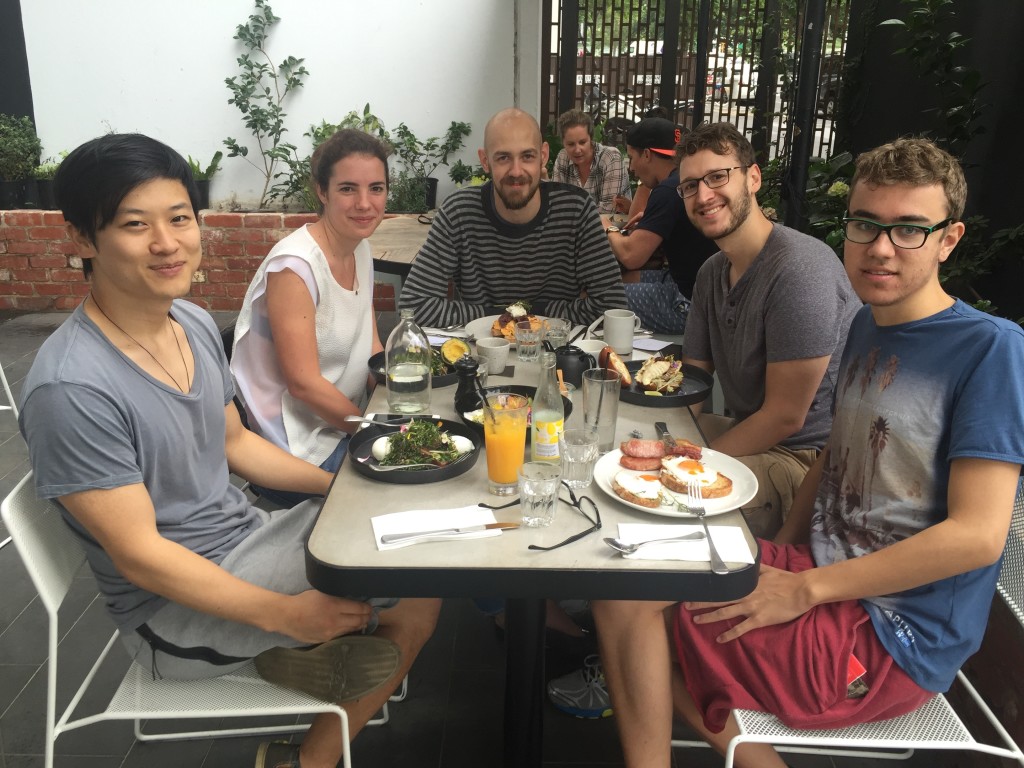 The weather was for the most part great and I ended up walking far more than I've walked in a long time, averaging 14km a day! This extra exercise definitely helped me feel slightly less guilty about enjoying some amazing food in the mornings and evenings. Check out this incredibly grill it yourself Wagyu from Wagyu-Ya.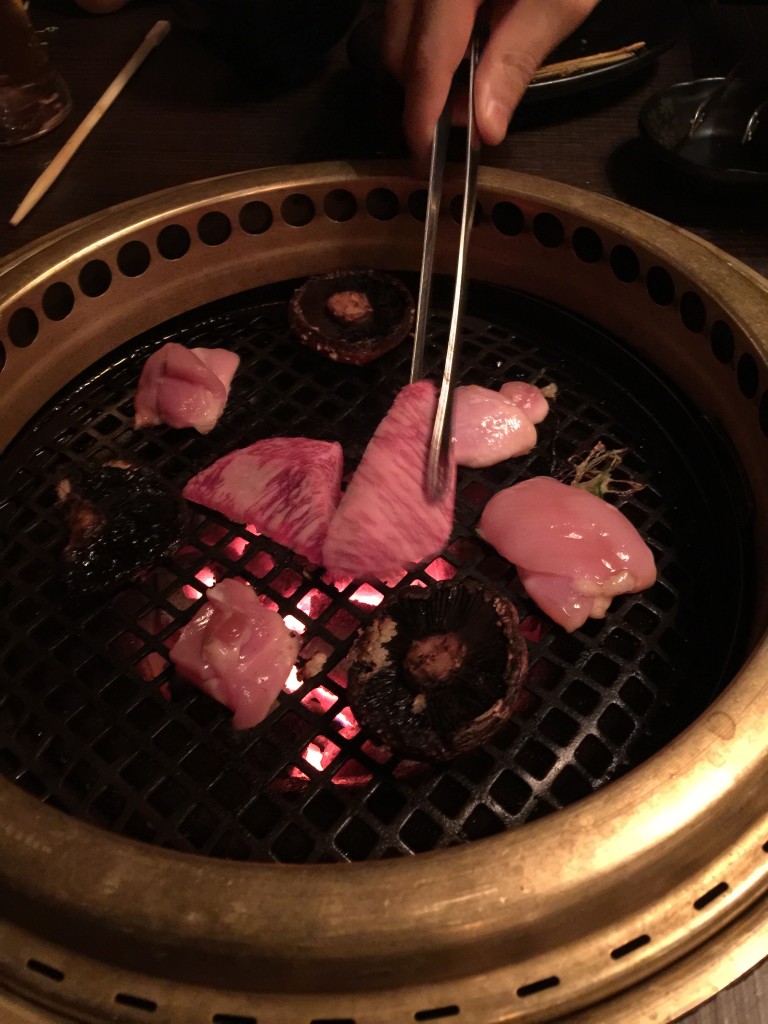 There's so much to do and see and I feel like I only scratched the surface in my 13 days. I hope to come back next year with my wife and do things like see the penguins at Phillip Island and make it out to the beach.
Poker
I had 3 deep runs in the 7 events I played. I felt like there was a lot of value in all the events and would compare them far more to events played at the WSOP than an EPT in terms of toughness. It was a pleasure to see how much pure enjoyment and fun was had by both professionals but especially the amateurs at the Aussie Millions. Much banter was had throughout every single tournament and I felt like almost every amateur player left with a great experience regardless of their personal results.
My first deep run came in the Mix-Max tournament. I gained a bunch of chips in the 9 max portion of the event, mostly by having good cards. At 36 players we redrew to 6 tables of 6.  My table was incredibly stacked with Martin Finger, Marc Macdonnell, Gerald Karlic and a solid Norwiegan pro. I was incredibly card dead and it took a bunch of discipline to fold pretty much every hand for 90 minutes until end of day.
I came into day 2 on the same tough table, with the two bustouts being replaced by my good friend Derek Wolters and the talented Ari Engel. Some early pots didn't go my way in incredibly standard spots and I found myself with 14 big blinds on the stone money bubble, the shortest stack in the field by a decent margin.  It folded around to Ari in the small blind who had around 22 big blinds, and he started tanking. I really feel this is a spot where he should be shoving any two cards as I have to fold so much due ICM considerations. He still hand't shoved and while I thought he'd logically reach the conclusion of shoving any two cards I thought I'd try a little speechplay if I could induce a fold, "You should be shoving any two here Ari, but I've already looked at my hand." Ari tanked for another minute and looked pretty uncomfortable and then put me in.
I look at my hand for realsies and peel AQo. I think this is a pretty close spot. Based on his timing I'm ruling out all Ax and most likely most Qx. This is a bit of a disaster for me as he pretty much always has two live cards. On the other hand I'm the shortest stack in the room by a decent amount and I'm confident he has a bottom 20% hand. I end up calling which I think is the right play and he flips over T2o. A deuce in the window and I'm 19th with 18 paid, no Aussie flag for me!
My next deep run was in the accumulator. I chip up a bit early then the Aussie legend Shane Warne, one of the most successful cricket bowlers of all time, sits down. A friend of mine had played with him in a previous event and based on some of the hand histories I'd heard I wasn't planning on making any big folds to Shane. The first hand he's dealt in I get two queens UTG, I make far from my usual play and decide to limp for 150 based on a few players in around the button including Shane. Shane obliges and bumps it up to 400 and an amateur calls in the small blind. I think this is a clear reraise spot and I make it 1900 only to have Shane make it 4500 off of a 10k starting stack. This is a gross spot, but I'm pretty sure from what I've heard I'm not folding.
Before I most likely put in some money bad I take the opportunity to tell one of my childhood sporting heroes what a legend he is and what a huge fan I am. Not even a smile or acknowledgement. I stick it in and a queen right in the window sends Shane off to the rail, oops.
I end up putting these chips to good use and chipped up consistently and played some of my best poker finishing day 1 with a 12x starting stack.
Having been told before the tournament by the staff that the accumulator wouldn't clash with the $25k high roller I was dismayed to find out in fact they would! With a 12x stack I had too much equity to try and play both so I ended up having to skip my highest buyin of the trip, a 6-max 25k would have been fun!
The accumulator format allowed players to re enter on subsequent days and combine any stack they bagged together. With the choice between that and 2 days off in Melbourne it was a no brainer and I made plans to see some old friends who had emigrated to Melbourne.
Melbourne Bar Scene
The Melbourne bar scene is awesome. I met up with my friend Bryce who's been living in Melbourne for a few years now, we were joined by Rupert and two of his friends, Nipun and Alex and we went on something of a bar crawl. Bryce knew all the spots and we went from bar to bar finding some real gems.
One of my favourite was a bar with an awesome Gin and Tonic selection. We started out second round and then behind us a great jazz 5 piece band started up. The DJ who had been playing then joined in for an impromptu Jazz-Hiphop-Rap fusion piece.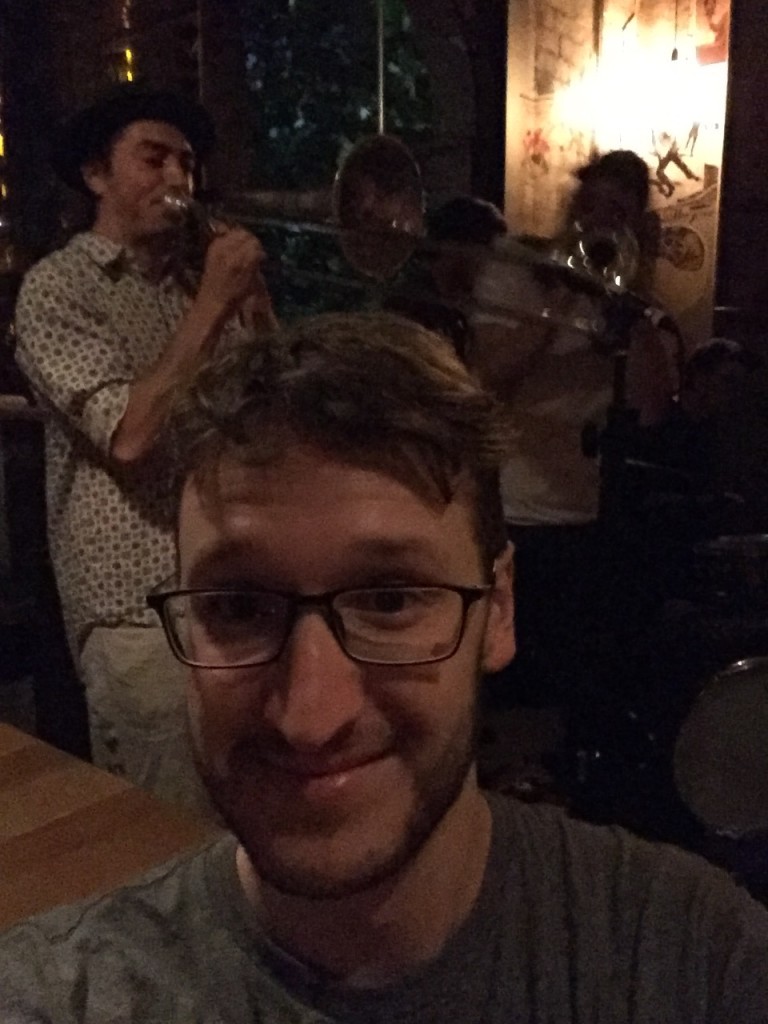 From there Bryce sent us down several dark alleys, normally a no no in a major city but tucked away in these alleys behind unmarked doors were more great bars. We ended up finishing in an awesome bar serving cocktails and drinks in lab equipment such as test tubes and beakers. I had one (or several) of the best Tom Collins of my life.
Back to the Accumulator
I returned to day 2 of the accumulator and immediately things went a bit wrong. I got midly short on the bubble and was forced to considerably tighten up letting other big stacks be the ones pushing people around. No big scares occurred on the bubble and I was in the money for my first Aussie flag!
I'm going to wrap this one up here and conclude in a couple days with part 2 of the accumulator, streaming with Jason Somerville, Australian open tennis and cashing THE MAIN EVENT!
Thanks for reading, until next time.
Max